Size: Teams can consist of a minimum of 2 to a maximum of 15 participants,(FIRST® suggests teams consisting of a minimum of 5 people).


Age:

Enrolled in grade 1 (from grade 2) or grade 2 as of September 1, 2023 (or age between 12 and 18).
The Italian championship will be held in English and will welcome teams from countries in which FTC is not present (for teams from other countries, you must contact us to assess the possibility of participation)
There are many activities planned throughout the year, requiring a wide variety of skills.
Here are some of the roles on the team (each participant can fill one or more roles during the season):
Designers and Builders

Programmers

3D Drawing and Communication Experts

Drivers

Team manager

Fundraising and public relations officer

Redaziore Engineering Notebook

Project coordinators for New Technology Experience (optional challenge for Italian teams).

Responsible for activities on the ground (outreach) programming and management of volunteer activities and STEAM promotion.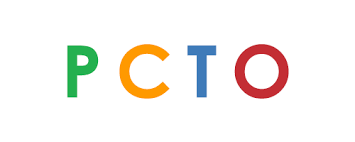 ANNUAL CURRICULAR PATHWAY: CLASS PACK OPTION
more information soon
The activities carried out are part of the curriculum of Civic Education in the areas related to Digital Citizenship, Goals related Agenda 2030, Financial Education.
Required electronic components (Reusable every year):

CONTROL HUB REV
(includes Android controller and Hub for connecting actuators and sensors).
Driver (can be the one provided by REV or an android device that meets the characteristics specified in the regulations).

Batteries, actuators, and sensors (number and characteristics given in the regulations)

2 Game Pad.
Structure
The structure of the robot can be built using all commercially available materials (parts can also be self-made with 3D printers).
COST: The basic, reusable kit costs around 1,000 euros. (several solutions are available).


Very soon on this site our proposed kits that will also be purchasable via MEPA platform and may also include FIRST® (Professional Development) certified training.

At this


link

find the allowed and disallowed materials document related to last season. (The document is being updated for the 2023-2024 season).
The cost for individual team registration to the 2023-2024 season is 295.00 euros., registration of 3 teams will entitle to 10 % discount.
Registration includes participation in a single official event (including off-season) during the season; participation in a second event may incur an additional participation fee.
The fee does not include hardware the Robot Game elements (their purchase is optional, instructions for building them will be downloadable on the website)
Arthur and FIRST® are nonprofit organizations
Registration costs are used for the expenses of organizing the championship and events (run for the most part through the work of a very large number of volunteers.
Tax Benefits
Donations made to the association or sponsorship of activities carried out by the association allow private donors (individuals or companies) to usfrue tax benefits.
Fundraising collaborations related to participation in activities can also be activated by individual teams, thus making donations received deductible.
Terms of cooperation will be established through agreement with individual teams.
CONTRIBUTIONS (Grants) FOR STARTING NEW TEAMS.
We are working nationwide and internationally to obtain Grants in the form of registration fee waivers or donation of materials from entities and/or companies to be disbursed to Italian teams that will begin their FIRST Tech Challenge adventure during this season.
On the dedicated LINK Page you will find news about all available grants and how to access them.
Associate your Team with Arthur
Coaches and team members (including school teams) may choose to join the association as members and/or volunteers thus benefiting from insurance coverage for their activities .
Gracious Professionalism® – "Doing your best work while treating others with respect and kindness -. It's what makes FIRST, first."