FIRST® : More Than Robots
Thanks to the partnership with the event organizers, and the support of our partners, From June 15 to 17, we will be present at the Rimini trade fair to let experience live the educational potential ofFIRST® program proposals dedicated to the development of STEAM skills of students aged 6 to 18.
The workshops with proposals of varying duration, will be intended, for participants of all ages, and will be open with free access during the entire opening hours.
A dedicated information space will be dedicated to welcome teachers, educators, businesses and individuals interested in learning more about how to activate new teams and to volunteer to help implement events.
We will discuss ways of incorporating contests into the school curriculum through PCTO and Civic Education pathways and their value in creating inclusive learning environments.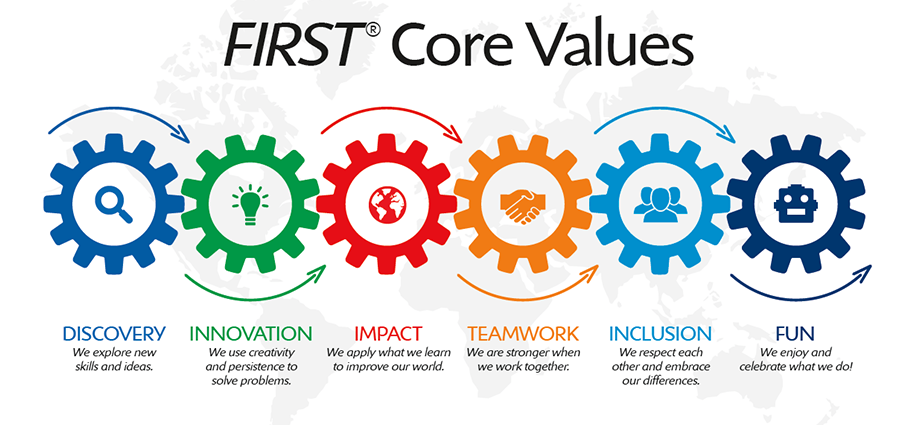 We will find out about the Explore program dedicated to students aged 6 to 10, making a motorized model model with an energy theme.
Two of last season's top teams will lead FIRST® LEGO League Challenge workshops taking participants through the different stages of the competition from analyzing the year's theme to building the robot and programming it to accomplish missions on the competition field. Teams will present their innovative projects and compete in robotics rounds with the robots that took them to the top of the 2022 season: SUPERPOWERED.

Some of the teams that participated in this year's FIRST® Tech Challenge launch event will guide visitors through programming and driving the robots that saw them
protagonists
also in the International FIRST Global competition in Geneva and will compete on the PowerPlay competition field.